the Valuber Security advantage
comprehensive technology & manpower solutions
Valuber Security delivers innovative integrated surveillance and security system solutions incorporating best-in-breed technologies to improve organizations' overall situational awareness and responsiveness with advanced capabilities like predictive analysis to address impending events and potential threats.
We accomplish this by offering turnkey system solutions and managed manpower services that combine to deliver truly integrated security solutions. The process begins with a comprehensive threat assessment and analysis of your security program and system requirements, and carries through system design and engineering, installation, implementation, training and maintenance, and manpower services if and when required. This ensures every TriTech customer receives the best security solution that they need to establish and sustain the highest levels of surveillance and security today and tomorrow.
That's the Valuber Security Integration advantage!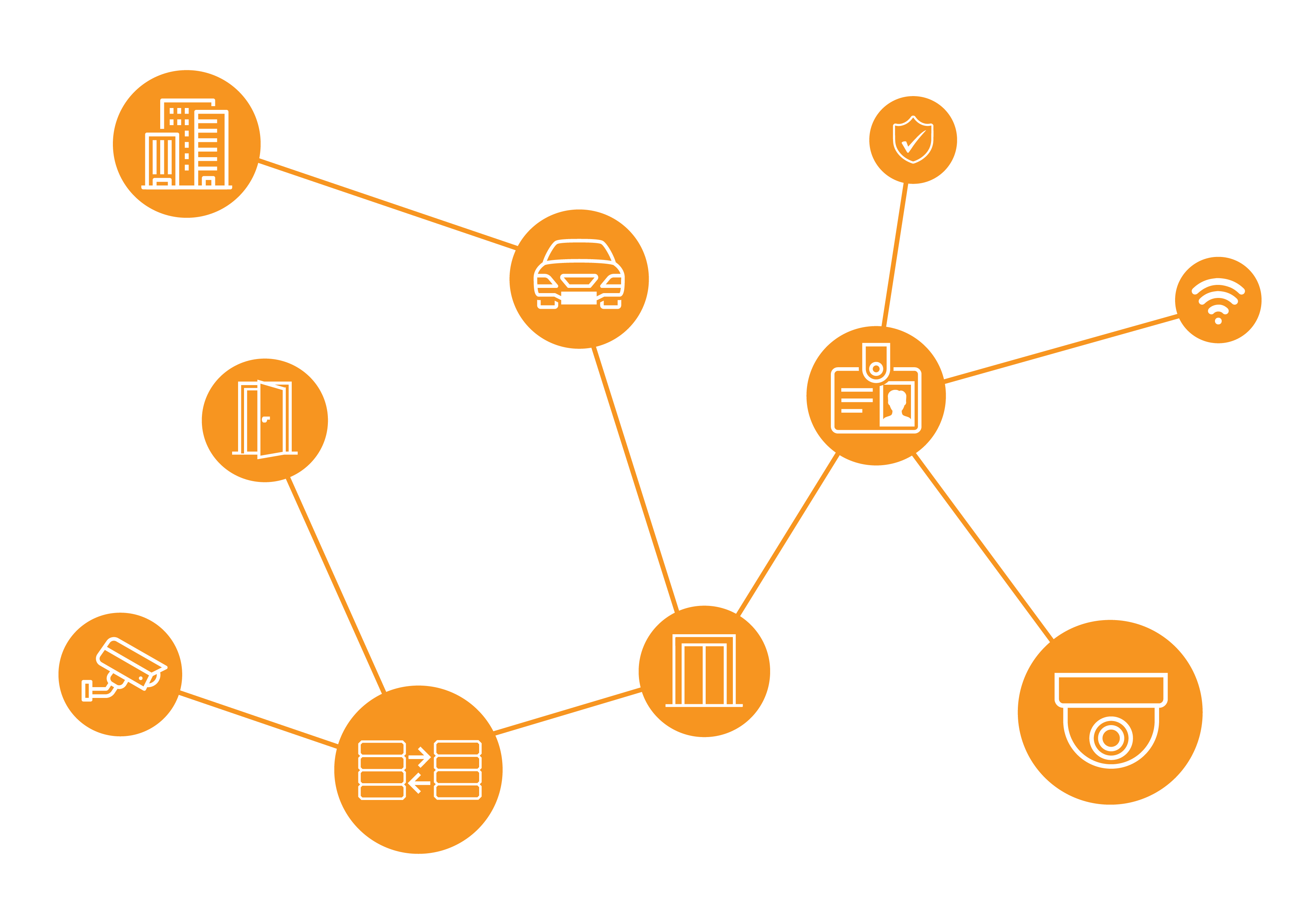 integration from A to Z
When we say that we integrate systems, we're talking true integration, where otherwise disparate system technologies are configured on a single management platform to deliver the highest benchmarks in performance and efficiency. Valuber Security can design and implement the specific surveillance and security applications you need to best protect your facility, campus and remote locations.
Our technology prowess includes:
Surveillance and Access Control Systems
Analytics
Visitor Management
Employee Badging
Intercom and Communication Systems
Infant Abduction and Senior Elopement Detection
Parking and Revenue Control Solutions
And more
What's more, our integrated solutions can be supplemented to include the best combination of manpower and technology. With managed services ranging from system maintenance to investigations and compliance consultation and badging services, Valuber Security delivers truly comprehensive integrated security solutions.
That's the Valuber Security integration advantage.
specialized managed (manpower) services
Valuber Security offers an extensive portfolio of highly specialized managed services to complement our comprehensive system solutions offering. Whether related directly to your physical security systems or for special services, our managed manpower services can be applied across many different business sectors.
Our highly accomplished team includes individuals with Doctorates in various fields, Certified Fraud Examiners (CFE), Certified Information Systems Security Professionals (CISSP), and Certified Protection Professionals (CPP).
Valuber Security managed manpower services include:
System Maintenance and Service
Employee Theft, Ethics and Fraud Investigations
Compliance Analysis (Sarbanes Oxley and Payment Card Industry issues)
Executive Protection
Meeting Security
School Security
Security Policy and Standard Operating Procedures Development
Vulnerability / Threat Assessment
Penetration Testing
Forensic Recovery
Aviation Security
Patch Management
Security Information Management / Cybersecurity
Intrusion Detection / Prevention